100% Secure Online Shopping
Free Delivery Over £75
35 Stores Nationwide
Take Part in History: Our Top Heritage Open Days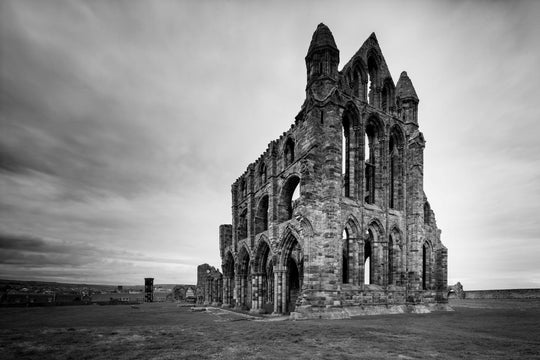 It's been a tough year and as restrictions ease, we want to encourage you to put on your walking shoes and join in on all the great activities the year ahead has to offer!
Heritage Open Days is an annual event in England taking place over ten days between 10th – 19th September. The festival celebrates the country's history, culture and architecture with over 5,700 events taking place.
Heritage Open Days is a chance to explore hidden places and new experiences right on your doorstep, and to make it even better – all venues and events are free to attend! Here are some of our top heritage open days – fancy taking a stroll with us?
Edible England
From picnics to tasting tours, hundreds of delicious events will take place across England. 
Visit St Albans Cathedral: Medieval Munchies for a fabulous food-filled weekend. Meet Brother Rockcliffe, a fabulous baker and inventor of the Hot Cross Bun, ready to tell you all about the abbey's kitchens. 
Check out St Peters Highfields in Leicestershire. You can visit the 150-year-old church and catch a day of cooking demonstrations, featuring food from the Caribbean and more.
Get Down in the Kitchen at Preston Manor in East Sussex to experience the shouts, sizzling and crashing of an Edwardian kitchen. 
Journey to the past on a Free Heritage Train Ride 
All aboard! Re-live the glorious days of the steam railway at Stephenson Steam Railway in North Shields. You can even pop into the museum after you train ride!


War Memorial Cenotaph Chamber of Silence
Head over to Coventry's beautiful War Memorial Park for a chance to see inside the 90-foot Cenotaph at the Chamber of Silence, which is normally only open for Remembrance Sunday – what a treat!
The rare opportunity will allow visitors to view the 'Rolls of the Fallen' which lists all the Coventry men killed in both World Wars.

Royal Hippodrome Theatre
The theatre opens its doors to the public, where you can catch the behind-the-scenes look at the stage, backstage areas and the Victorian auditorium!
The theatre opened in 1883 and has welcomed many famous faces throughout the years, including Harry Houdini, Hetty King, Peter Sellers, Vera Lynn and Bruce Forsyth…
For more information visit their website.
Immersive Sound Walks
Discover the magic of 6 local high streets, each walk has been created to offer you a distinctive journey of discovery – from market traders in Great Yarmouth to an arcade in Hull.
Find your local walk here.
To discover an event taking place near you, please visit the online directory on the Heritage Open Days website.