100% Secure Online Shopping
Free Delivery Over £75
35 Stores Nationwide
Indoor Activities For The Whole Family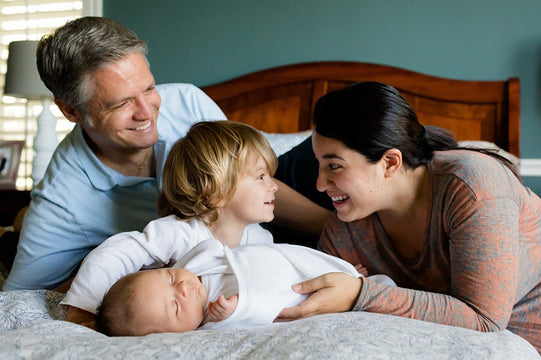 Spending quality time with your family is something to be cherished. However, entertaining the whole family can be a challenge at the best of times! From tiresome toddlers to exhausted grandparents, finding common ground is far from easy. Now that the days are getting cooler and shorter, the idea of staying indoors is much more tempting. Enjoy a fun-filled day with your nearest and dearest with these indoor activities for the whole family.
Bake a cake
Fun to make, bake, and decorate (not to mention eating)! From chocolate fudge cakes to strawberry sponges, who doesn't love a bit of cake? They're simple enough to make, and something that everyone can get involved in.
Plan an indoor picnic
Raining outside? No problem! Grab a blanket and some cushions and fill it with a feast of snacks in your living room. A fun picnic without any pesky wasps, insects, and gusts of winds to ruin it.
Get crafty
Get creative! Sew, glue, cut, or paint – the possibilities are endless. From card-making to careful crocheting, crafts are a great indoor activity for the family.
Have a movie marathon
Add popcorn, blankets and plenty of snacks and you've got the perfect day planned. If you're having problems deciding what films to watch, pick them out of a hat or have a vote.
Build a cosy den
Go all out with pretty lights, soft cushions, and furry blankets. This can be a great place to watch films together, have a nap, or simply relax.
Have a games night
From classic board games and playing cards to charades and hide-and-seek. Whether you're a family of cheaters or have a competitive streak, games are the perfect indoor activity that the whole family can enjoy.
Make a scrap book
Fill it with fun family photos and create something that can be treasured for many years to come. This creative indoor activity will keep you busy for hours.
Draw portraits of each other
Whether you're a master at drawing or completely hopeless, this is a fun indoor activity to try with the family. Prepare to be incredibly impressed or hilariously disappointed.
Make a Pizza
Create a delicious Italian feast for the family! Making a pizza is the ultimate fun-filled indoor activity. From rolling out the dough to adding your delicious toppings, pizza making is all kinds of fun.
Get Puzzled with a Jigsaw
Puzzles are a classic indoor activity to fill the time. Fun for the whole family, you can get puzzles for all ages and interests. Get your thinking caps on and get stuck in!
Staying indoors with your family might drive you up the walls, but we love them none the less! These indoor activities will help you reconnect on a whole new level.