100% Secure Online Shopping
Free Delivery Over £75
35 Stores Nationwide
Diabetes: Facts, Feet & Further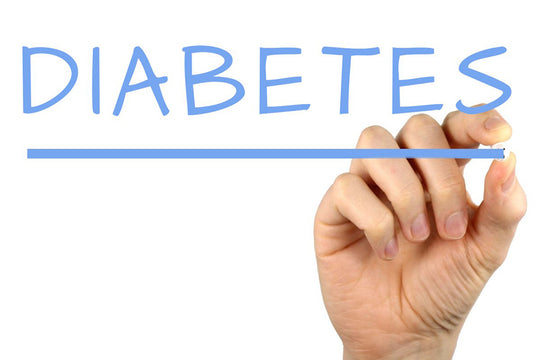 Did you know that diabetes is thought to affect around 4.7 million people in the UK? That's a lot of diabetics! So, if you have the condition, you're not alone. Whether you suffer from diabetes yourself, or know someone who does, it's important to understand the ins and outs of this lifelong condition. The more you know about and understand diabetes, the better you'll be prepared to treat and manage it.
What is diabetes?
Diabetes occurs when a person's blood sugar level is raised too high. There are two types:
Type 1: When the person's own immune system attacks and destroys the cells that produce insulin. This has nothing to do with diet or lifestyle, nobody really knows why it happens, it just does!
Type 2: When the body does not produce enough insulin. Type 2 diabetes is often associated with diet, obesity and lifestyle. It usually develops after the age of 40. It's the most common type of diabetes, affecting around 90% of all adult diabetic sufferers.
Symptoms
Many people with Type 2 diabetes don't show any obvious symptoms, so it's easy to dismiss them entirely. Sometimes symptoms can occur very suddenly or gradually over a period of time. It varies from person to person. Type 1 diabetes can develop quickly over just weeks or even days. Here are the key signs to look out for:
Regular feeling of thirst
Going to pee more than usual, particularly at night
Experiencing blurred vision
Fatigue
Sudden weight loss
Cuts or wounds healing slower than normal
Foot problems. Over time you might experience, numbness, loss of feeling, and blisters
How is diabetes treated?
Treatment can vary, depending on which type of diabetes a person has, but both types require you to maintain a healthier lifestyle through diet and exercise.
Type 1 is often managed by injecting insulin into your body, frequent blood sugar monitoring, eating healthily and participating in regular exercise.
Type 2 can also be managed through medication but is also regulated by weight loss, healthy eating, regular exercise and blood sugar monitoring.
Foot problems
Diabetes and foot problems often come hand in hand. This is because raised blood sugar can damage the sensation in your feet. It affects your circulation, making it harder for blood to flow properly, especially to your feet. So, it's essential that diabetics take extra care.
Without a sufficient blood supply to your feet, you might experience the following foot problems:
A loss of feeling
Numbness
Blisters and/or wounds without any pain
Ulcers
Skin discolouration
Uncomfortable tingling sensation
Red streaks
Swollen feet
TOP TIPS: If you're suffering from loss of feeling in your feet, avoid walking on hot sand or barefoot near swimming pools. It's also important to apply sun cream to your feet when needed, as you won't feel them burning. Avoid wearing flip flops in the heat, your feet will swell and start to rub, making them more prone to blisters.
DID YOU KNOW? A person with diabetes is 20 times more likely to experience an amputation!!
Diabetic Foot Assessments
If you suffer from diabetes, then it's important to get regular check-ups with a professional podiatrist. Simple foot problems can escalate very quickly, so regular diabetic podiatry is essential for overall health and wellbeing. It is recommended that diabetics visit their podiatrist every 6 to 12 months because of the potential risks.
Our experienced podiatrists at our Shuropody Foot Clinics offer professional assessments and advice. If you suffer from diabetes, then we strongly recommend that you book a diabetic foot assessment online at one of our Shuropody clinic locations across the UK.
The Diabetic Foot Assessment will assess and include vascular status, neurological status, autonomic screening and a structural examination. Footwear and care plan advice will also be provided.
Footwear
Nobody wants painful feet! Diabetics should put extra thought into the type of footwear they choose. This is because wearing the wrong shoes will increase the risk of developing a nasty foot problem. There are a range of options available to suit diabetics, ensuring maximum comfort and support. When choosing suitable footwear, you should consider:
Extra Deep
Well-Fitted and Supportive
At Shuropody, we offer wide fitted footwear options for both men and women that would be ideal for sufferers of the condition. You can shop online now.
Diabetes UK
Diabetes UK is leading the fight against diabetes, the UK's largest and growing health crisis. They help to support people living with the condition, raise awareness and win political campaigns, as well as breaking new ground in research. Shuropody Foot Clinic is proudly in aid of Diabetes UK, supporting and raising money for the charity.
Someone is diagnosed with diabetes every two minutes. If you're interested in helping to change lives, then you can donate here.